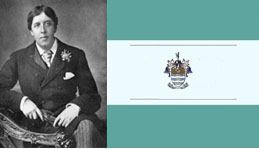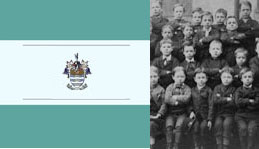 The Later Fate of Alphonse Conway by Richard Wood
Oscar Wilde's Scandalous Summer (p. 73) notes that Sarah Conway and her son disappear from the historical record after the 1895 trials and suggests that they might have changed their names after the scandal. With regard to Alphonse/ Alfonso [1] Conway I am sure this is the case. The name is so unusual that it would almost certainly otherwise emerge from UK databases and, if he had emigrated to the Dominions or the USA under that name, he would still have most likely have been tracked down by now. Edmund Marlowe's unearthing of his birth certificate (see the first link in this Oscariana section) does however open up new avenues to explore. That certificate records the illegitimate birth of an Alfonso Conway White Payne in Bognor on 13 July 1878, with the mother's name given as Julia Sarah Payne. Antony Edmonds has observed that the document might provide clues to Sarah Conway's own mysterious origins but it also, I believe, affords a route to investigate Alphonse's later life.
It is worth considering the possibility that "Sarah Conway", at some point after the Wilde scandal, reverted to the surname she had used on the birth certificate. (This might conceivably have been her true name at birth, although this can be far from certain.) Similarly her son might have switched to using Payne as his surname while also dropping his all too distinctive forename and instead using the middle name of Harold that was recorded at his baptism in 1891. We should recall that Alphonse was twelve at the time of his late christening, old enough surely to have had a say in his new middle name. Today "Harold" seems stodgily old-fashioned, but in 1891 it was becoming one of the most popular boys' names. [2]
So, let us look for a Harold Payne, and where better to start than the 1901 census. Whether we try Ancestry UK or findmypast, the search results for a 22 year old Harold Payne born in Bognor are the same. There is only one person meeting these criteria, though curiously he appears twice. He shows up as an R.N. Sick Berth Attendant at the Royal Naval Hospital, Gosport on the night of 31 March 1901. (For census and many other purposes Navy hospitals were treated as if they were H.M. vessels.) But he is also recorded as the head of the household residing at 55 Queens Road, Alverstoke, Gosport. It is clearly the same man as again his occupation is designated as Sick Berth Attendant. There is one other person residing in the same household – Harold's widowed mother, a Sarah J. Payne. Her birthplace is recorded as Pulborough, Sussex, which is a little less than six miles south-east of Petworth, the birthplace Sarah Conway provided on the 1891 census. Sarah Payne's age as given on this 1901 census entry is, however, markedly out of kilter with the details in the 1891 census. In 1891 Sarah Conway had given her age as 42; ten years later she is 44.
It is surely beyond sheer coincidence that the one 22 year old, Bognor-born Harold Payne coming up in the census records should have a mother called Sarah J Payne. There is nothing surprising about the age discrepancy in Sarah's census records, since it was not uncommon for middle-aged women to remove a few years from their age at census time. It can also be pointed out that there is no other 22 year old, Bognor-born Harold Payne in the 1891 census and, even more tellingly, no record of the birth of a Harold Payne in 1878 in the registration district (Westhampnett) which encompassed Bognor. Indeed there is no record anywhere in England and Wales of the birth of a Harold Payne in the second half of 1878. [3]
Since Harold Payne enlisted in the Royal Navy, his service record is readily available from the National Archives in the ADM 188 series. The record confirms his birthplace as Bognor but provides yet another date of birth – 14 July 1878 – alongside the 10 July (baptism record) and 13 July (birth certificate) dates already uncovered. His previous occupation is stated as "hospital orderly" and possibly Payne worked in a civilian capacity at Haslar Hospital in Gosport before he enlisted on 2 July 1900, a week or so before his 22nd birthday. Happily the Admiralty has also provided us with information previously lacking – a physical description of Conway / Payne. In 1900 he is five foot eight and half inches tall, has brown hair, hazel eyes and a birthmark on his left ear. His complexion is described as 'sallow' which we would not, perhaps, expect of the once carefree youth on the Worthing beach in 1894. Twelve years later, however, when Harold Payne signs on for a further term of service, the description is updated. He has grown half an inch and his complexion is now "fresh". [4]
It is clear that Harold Payne's career in the Navy's Sick Berth branch was trouble-free and exemplary. Most of his postings were to shore establishments in home waters, although he did get to sea on occasions and put in some service in the Navy's Malta hospital. He invariably received a 'VG' (Very Good) mark from commanding officers, and towards the end of his service even a 'Superior' marking. He achieved several promotions and certainly reached the rank of Sick Berth Steward (Petty Officer equivalent). However his designation as a Chief Sick Berth Steward on his death certificate and in death notices in the local press does not seem to be supported by the service record. In November 1914 Harold Payne was invalided out of the service, having contracted tuberculosis, and he died in Portsmouth shortly afterwards, on 15 January 1915, aged only 36. He was buried in Kingston cemetery, Portsmouth. [5]
Harold Payne died unmarried and it seems likely his mother predeceased him as there is no mention of her on his death certificate or in his will. Sarah is no longer living at 55 Queens Road at the time of the 1911 census and the conclusion of her life remains as mysterious as her origins. Her son died at 70 Cranleigh Road, Buckland, Portsmouth in the home of a Mrs Ellen Archer and the terms of his will (he left over £420, a tidy sum in 1915) suggest he had no close relatives. Neither the executrix of his will nor the other three beneficiaries appear to have had any family links to Harold or his mother. It is his service in the Navy which seems to connect him to all four. The executrix was Josephine Davies, the 47 year old wife of a Commander Andrew William Davies, with her address given as 5 Grand Parade, Portsmouth. Mrs Davies was perhaps involved in nursing work in Portsmouth during the war either on a voluntary or official basis, but there is no evidence for this. She certainly worked with the French Red Cross later in the war and received a medal for her contribution. She died, aged only 52, in 1920.
In his brief will, which is readily available from the Probate Service, Harold Payne bequeathed £150 to Mrs Archer, £50 to Norah Hayward, daughter of Sergeant Hayward of the Royal Marines Light Infantry, Chatham and £50 to Cecil Fearn at an address in Croydon. Any remainder, after expenses and payment of debts, went to Josephine Davies to use at her discretion.
Mrs Ellen Archer had previously been married to William Clements, a Royal Navy Chief Petty Officer who had died in service at Hong Kong in 1898. They had numerous children and their youngest son, Archibald Raynor Clements, had also entered the Navy as a boy of 15 in 1906. His service was short, however, as in 1910 he too was discharged on health grounds – again TB – and at the time of the 1911 census was living with his mother and stepfather at Cranleigh Road. [6] It appears quite possible that Harold Payne, in his capacity as a sick berth steward, came to know Archie, as young Clements was called, when the latter was in hospital before discharge from the Navy. Perhaps this is how Harold came to live at 70 Cranleigh Road when he also had to leave the Navy for the same reason in November 1914. This is supposition, but it seems likely that Ellen Archer, the main beneficiary, was not merely the landlady in whose house Harold happened to lodge at the time of his death but someone he had come to know well over a period of time. Archie himself died of tuberculosis aged 30 in 1922, though not before he had married (in 1918) and fathered two children.
It initially seemed possible that Norah Hayward might have been Harold's sweetheart, but when she was identified on the 1911 census – via her father's Royal Marine service record, which helpfully provides a wealth of detail, including his wife's address in Gillingham – it emerged that Nora (the correct spelling) must have been around seven years old when Harold Payne died. It may be that Payne came across Nora's father, Arthur Frederick Hayward, in Chatham where both were frequently based. Or perhaps he tended Hayward's wounds after the latter saw action in the defence of Antwerp in October 1914. Sadly Harold's £50 bequest proved all too timely since Sergeant Hayward, at the time an Acting 2nd Lieutenant, subsequently received fatal wounds at Anzac Cove in Gallipoli on 1st May 1915 and died in hospital in Alexandria, aged 34. [7]
The bequest to Cecil Fearn was probably also to a child. There are only two Cecil Fearns in Croydon on the 1911 census. One is a boy, Cecil Ernest Fearn, born in 1906 and the other is his father, Lionel Pankhurst Cecil Fearn (1882-1957), who, it is not surprising to learn, had also served in the Navy. He joined as a boy of 16 in 1898 and rose to be Yeoman Signalman before leaving the service early to get married. He joined the Naval Reserve and so was called back in 1914 but, almost alone among those who feature in this narrative, survived the war and lived on to old age. We must assume he encountered Harold Payne somewhere in the course of his naval service. [8]
It is difficult to know why, as seems likely, he designated two small children as beneficiaries while their parents were still alive. During the carnage of war perhaps he was concerned for the welfare of the next generation. His will was signed and witnessed on the same day he died, so his bequests may have been impulsive rather than carefully considered. However it is a little odd that he does not reward his comrades-in-arms directly. Once probate was granted to Josephine Davies, she arranged for notices in the local press advising where and by when any claims on his estate might be lodged, a sign perhaps that she was concerned by the absence of any relatives at his deathbed or in his will. [9]
It might seem surprising to some that the "loafer" (to use Edward Carson's expression) of the summer of 1894 should have ended his days as a stable and capable NCO with an apparently unblemished record in the Navy. [10] They should recall that this loafer helped to sail a boat through a severe gale for five hours on the night of 9 September 1894, yet still wished to have a career at sea. No doubt the social storm that overtook him in 1895 was less easily weathered, but a resilient boy might well have found a change of identity as effective in settling the mind as the free glass of brandy the landlord of the Marine Hotel in Worthing provided on the night of the gale. In any event it is scarcely reasonable to judge a man by how he acted at sixteen. It was Alphonse's misfortune to gambol unsuspectingly into the spotlight of history at just the wrong time in his life, and it is fitting that it should be the records of the Senior Service that help to redress the balance. After all, we know that even the young Conway did have ambitions as Wilde reported in the course of his cross examination. "He wished to be at Portsmouth, because he wanted to be a sailor." [11]
Notes
The name Alphonse has been used in the remainder of the text on the basis that the 1891 baptism record is the best indicator of what Sarah Conway intended.
The website britishbabynames.com includes details of the changing fortunes of forenames in the Victorian period.
National Archives. ADM 188/530/350781
Portsmouth Evening News, 19 January 1915 provided two death notices, possibly posted by Mrs Davies and Mrs Archer.
National Archives ADM 188/421/237538. Clements – 5' 4", brown hair and eyes, fair complexion, tattoo of girl on left forearm – also had a good record, serving in various warships, and he had passed the educational test for promotion to Petty Officer shortly before he was invalided out as an Able Seaman.
Hayward's service record can be found in findmypast.co.uk in the section Royal Marines 1899-1919. Details of Hayward's fatal wounding in Gallipoli are in ancestry.co.uk under Royal Naval Division Casualties of the Great War 1914-1924.
National Archives ADM 188/335/194406 gives Lionel Fearn's R.N. service record.
Portsmouth Evening News, 20, 22 and 23 February 1915.
Interestingly another scandal-prone youth of the late Victorian age reached the same level in the armed forces. Charles Swinscow (1873-1945), the telegraph boy whose bean-spilling prompted the Cleveland Street Affair, was Colour Quartermaster Sergeant in the 17th Glos regiment by the end of the Great War, although he was not a career soldier. According to his widow's 1960 death certificate, he ended up working in the Ministry of Pensions, as a cost accountant.
Edmonds, Oscar Wilde's Scandalous Summer (2014) p. 189, extracted from the trial transcripts first published in Merlin Holland's Irish Peacock & Scarlet Marquess (2003).
© Richard Wood, 2019